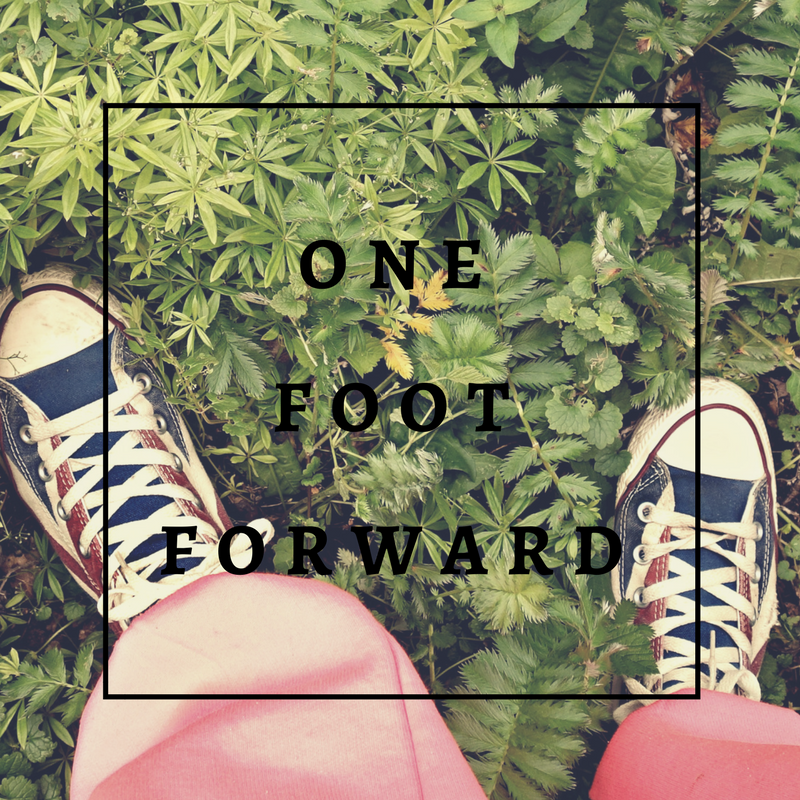 I'm here to help you understand this truth: all it takes is putting one foot forward.
Hear me out.
It doesn't have to be the right foot. It doesn't even have to be your best foot. Either of your feet will do, as long as it's your foot moving forward.
And may I also point out that you don't even need to go in the right direction? It's not always bad to end up where you don't expect, because honestly? You still ended up somewhere. In my book, that's a huge win.
It's certainly better than not getting anywhere.
I also feel the need to remind you: there is no need to rush into taking the next step.
My friend, take all the time you need to take in your new position. Feel the stretch, and feel the strangeness. Most of all—and pay attention, because this is very important—find whatever joy you can have from it.
It's not always going to be easy. In fact, it's probably going to suck at first (because it always does). But I promise that there's always a patch of sunshine there, enough to warm your toes.
The important part is putting that one foot forward.
Click To Tweet
Because when you do, you'll see that it's something you can survive.
You'll see that it's something you can be proud of.
That one foot forward can take you to more places and through more exciting adventures you can tell your grandchildren about.
All it takes to live a full life is putting one foot forward.
So let's go, shall we?